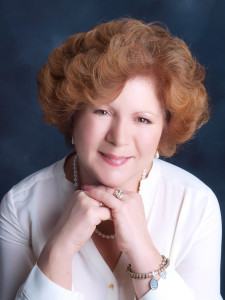 I am delighted that you took the time to visit Celebrate the Seasons of Motherhood. Motherhood is a role I hold very dear to my heart. I have been a mother for 33 years; working hard crafting my skills and managing my four amazing children who are now all successful adults. I am so proud of them and I treasure the life altering journey I have been through with them. I have learned through their lives and the daily experiences I've had; how critical a mother's role is in the outcome of a fruitful and successful family life. I have always made my family a top priority in my life and prided myself in giving my heart and talents to the daily demands of motherhood.
I am an artist and a freelance writer. I strictly concentrate on the theme of motherhood and family in my works. My writings and paintings elevate the precious role of mothers and their impact in family life. After all, motherhood is the most demanding job in the world and has a profound, positive impact on our society. Our society needs to truly respect the insurmountable dedication mother's have to their family. My goal is to raise awareness and gain respect of the critical mission of raising the next generation with great love and guidance. Caring for our family with kindness is the key to the next generations's success.
Mothers, simply stated, hold the key.
I hope to inspire you with insight as you experience the highs and lows of this fascinating journey called motherhood. I believe our role is a sacred one, blessed with pure grace. Grace is a divine gift from God. It is the sparkle in the sand and the gentle wind beneath the wings of our soulful experience. Our influence in our children's lives can move mountains.
Embrace your strength and your keen, intuitive knowing and learn how to move forward with confidence into the vast stages of our children's lives.
I look forward to writing about today's issues, daily inspirations, divine grace moments and the virtues we hold dear in our lifelong mission as mothers. Open yourself up to the true purpose of our dedication to motherhood.
After all, we are all united in our quest to raise a family with love and virtue. We are our child's first teacher and can directly impact the outcome.
Make Celebrate the Seasons of Motherhood your mindful and inspirational place to lift your outlook, nourish your soul and restore your purpose in life!
Blessings,
Helen